soft blush beige
Mama: Sonia
Baby: Noah 12wks
Safe wear from birth (3kgs) up to 8-10kgs.
Check out our easy-to-follow tutorials HERE
Completely adjustable for a comfortable fit for any size (Womens AU size 6-24 and up to a Mens XXXL) - our exclusive BAMBOO & SPANDEX fabric will mould perfectly to the contours of your body and your baby.
Proudly Certified Hip Healthy by the IHDI- the International Hip Dysplasia Institute for safety.
All carriers come with a FREE Virtual Video Call with one of our certified Babywearing Educators
BOOK HERE with one of our in-house Babywearing educators to perfect your fit and wear.
Safe Wear guidelines
newborn through to 10kgs
The ultimate newborn carrier with super soft and stretchy bamboo fabric to stretch and mould to your body and keep your new baby safe and supported.
Completely adjustable for any size and ability with no zips, clips, velcro or guessing your size post partum.
Simple, safe and stylish, it's no wonder we're Australia's favourite stretchy Wrap carrier since 2014.
Babywearing Checklist
optimal, ergonomic & safe
There's a reason why Wrap carriers are the number one choice for your new baby.
Newborns have a natural curved spine and in those first few months of growth, it's recommended to caress and support their spine and their natural ergonomic position by ensuring their knees are bent up high towards their belly button and their bottom dropped in a deep squat (froggy/'M' position).
We recommend peforming a pelvic tuck/tilt by holding baby's bottom from behind their knee pits and gently tilting their pelvis up towards their belly button, this will rotate their pelvis gently and create a deep 'C' curve in your baby's spine and increase their squat position for optimal wear.
In-built Head support
soft & secure
Safe and supportive for your sleeping baby.
Use a shoulder pass to gently caress the back of your baby's head and keep them supported safely - cheek to chest for ultimate handsfree wear.
Make sure your baby's face remains unobstructed at all times.
Customer Reviews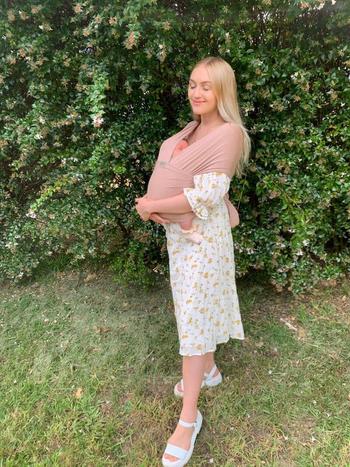 04/06/2022
Love!
Our Chekoh wrap has been one of our most used baby items!! It's an amazing quality fabric that is breathable and supportive for bub. Ours loves to be carried like a koala in this wrap and you can even breastfeed while wearing it! 100% recommend this for new mamas x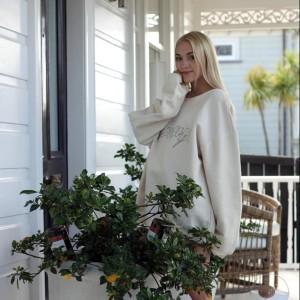 I
Isabella

New Zealand
Thanks so much for your lovely words Isabella, enjoy all the little huggles with your little one xx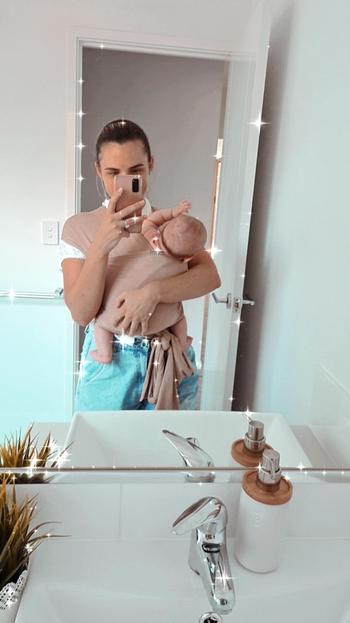 02/18/2021
Every mum needs
Absolutely love my carrier! It's stylish and so practical. With both hands free it allows me to get stuff done! Food shopping is easy, hanging out the washing simple, general house work done!!! All while bub is safe and secure on me. During her leaps she is very clingy and holding her gets heavy so this carrier is a life saver!!!
Tika E.

Australia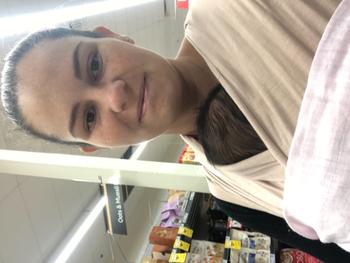 06/20/2019
Love love love
Love the simplicity of the wrap. I put it on before getting in the car to do groceries or whatever else need to be done. Put bub in on arrival and away we go. Super easy.
08/17/2018
Cinta Wrap for the win!!
This is by far the greatest baby wrap I have ever used. The bamboo fabric is so light and airy but totally snugly and secure for bubs. And the biggest bonus is that it doesn't come wrapped in plastic which is a big deal in our house! A spectacular product and even better customer service, we are in love.
01/18/2023
Baby essential!
There are so many carriers on the market it's hard to know which one suits your needs and life style. This gorgeous wrap is perfect. Easy to use, compact and easy to transport not to mention a life saver. Simply wrap baby and go on with life knowing your child's safe and snug. A true essential!
Requel H.

Australia