Choosing which carrier will suit you is a very personal preference.Our beautiful bamboo/linen Sling Carriers can be used from birth (3kgs) right up to 2 years of age (15kgs), however you really can't look past the softness of our bamboo Stretchy Wrap Carriers in those first few months with your newborn.
The added bonus of the Sling style is that you can wear your baby for longer if you wish! Generally our Stretchy Wrap carriers are most comfortable for both you and baby from birth (3kgs) to around 6-8 months (8-10kgs).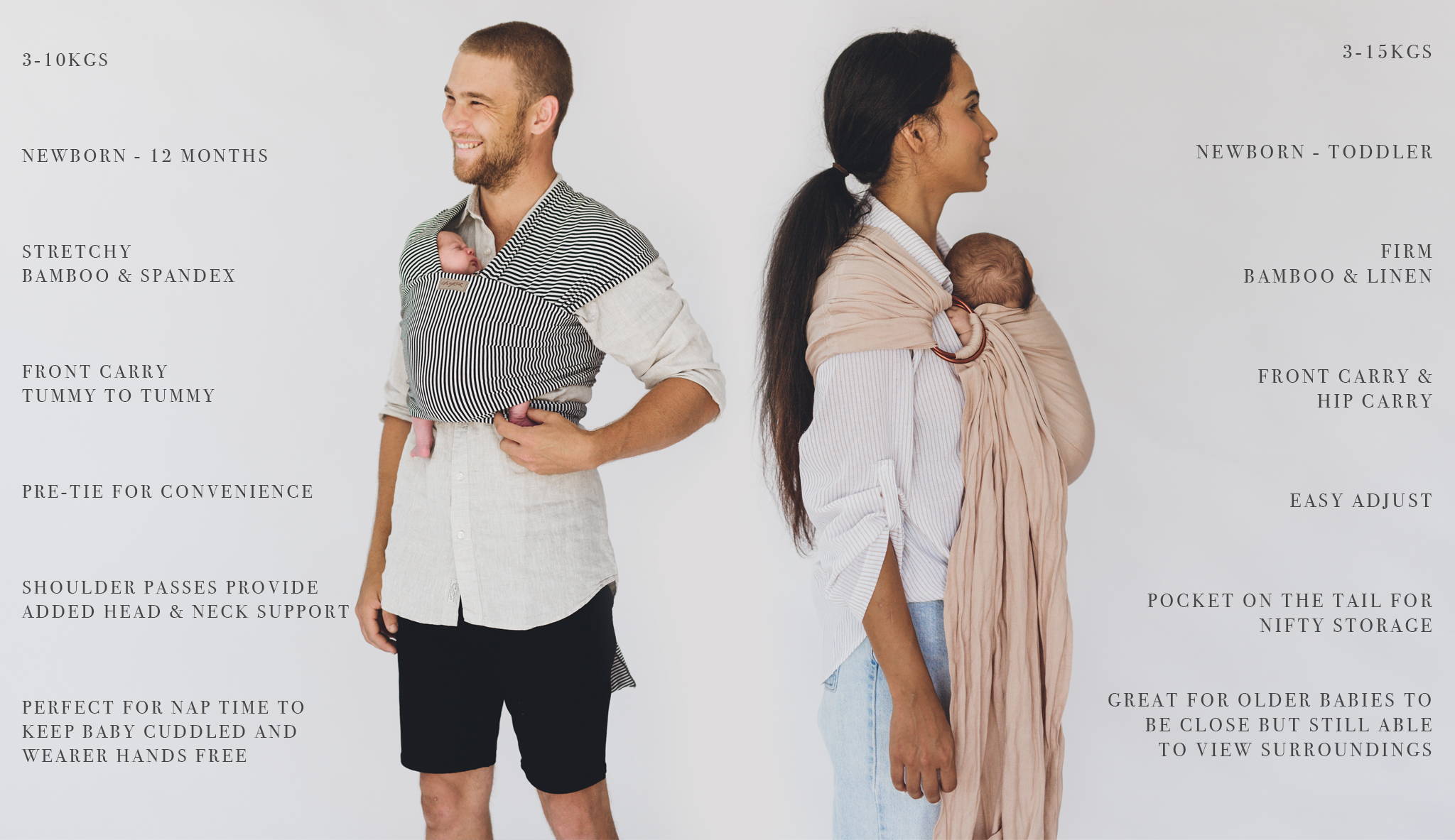 You can breastfeed discreetly in most baby carriers while working, getting things done around the house, shopping or simple things like eating with two hands! If you have a baby who wants to be held all the time, this is an easy way to meet their needs while still getting everything done!
Makes Parenting With Multiples easier!
Carrying your baby in a wrap or sling can give you the mobility to care for your older children and keep you hands free.
It reduces crying and colic. A 1986 study of 99 mother-infant pairs (reported in Pediatrics) showed that carrying babies at least three hours a day reduces crying and fussing 43% during the day and 51% at night. Babies are happier because they have less need to cry, and parents enjoy their babies more as a result.
Carrying your baby promotes bonding and enhances parents' feelings of competence. A higher frequency of feeding and touching stimulates mothering hormones, and frequent carrying encourages and speeds the development of a mutual reading of each other's cues.